20 mei 2016 release van Ana Popovic haar nieuwste album en start nieuwe 'Trilogy Tour'
TRILOGY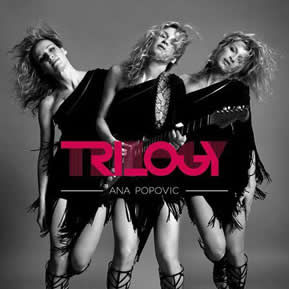 Funk, Blues en Jazz van het allerhoogste niveau
CD report: Trilogy
DUVEL BLUES
Festival
PROGRAMMA COMPLEET
2016 - saturday, may 28


Sean Carney & Shaun Booker (US)
Alvin Youngblood Hart's Muscle Theory (US)
Larry Garner & Michael van Merwyk (US/D)
The Delgado Brothers (US)
Bert Deivert & Copperhead Run (US/S)
Jerry Donahue & Guitar Collection (US/B)
Dave Peabody & Regina Mudrich (UK/D)
Steven Troch Band (B)
OPGEPAST NIEUWE LOCATIE!!!

The story of a 'real' Bigfoor family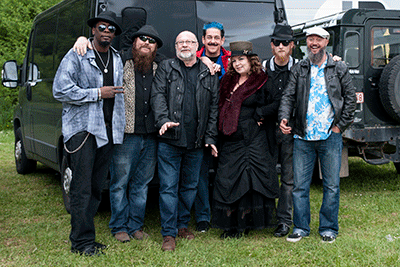 interview @ More Blues Zottegem
read more
De nieuwe Guy Verlinde is er...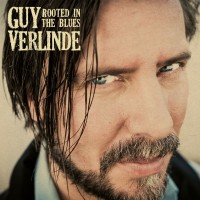 Rooted In The Blues
album report
als er nog één iemand niet is gevallen voor deze klasbak... bij deze dan!
met medewerking van Steven Troch, Patrick Cuyvers, Richard van Bergen
Frederik van Den Berghe, René Stock en Tiny Legs Tim


2 new CD releases at Delta Groove Music

Big Jon Atkinson & Bob Corritore
House Party At Big Jon's
John Long
Stand Your Ground

BLUES PEER AFFICHE 'COMPLEET'
BLUES PEER

Buddy Guy - Joe Bonamassa - Brian Setzer's Rockabilly Riot - Lucinda Williams
Walter Trout - Taj Mahal - Larry Graham & Graham Central Station
J.P. Soars & The Red Hots - Robben Ford - Mojo Man - Bonita & The Blues Shacks
Meena Cryle & The Chris Fillmore Band - Eric Slim Zahl & The South West Swingers
OTO Machine - Jan De Bruijn Band - Boogie Beasts - Suncourt Ramblers
and still one to come...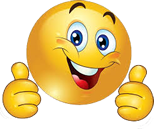 BELGIAN BLUES CHALLENGE 2016
Live finale @ De Casino Sint-Niklaas.
october, 15 - 2016
NEWS
GOEZOT IN 'T HOFKE
3-5 juni 2016

Volledige Line-up
friday
Urbanus & The Fanfaar - Bottle Of Moonshine
saturday
TT Syndicate - Red, Hot & Blue - The Country Side of Harmonica Sam
The Barnstompers - Rusty Pinto's Shutdown From Sugartown - The Bigtime Bossmen
sunday
Shakura S'Aida - Nico Duportal & His Rhythm Dudes - Super Chikan
Robert John & The Wreck - Chilly Willy

HOOKROCK
Festival
2016 - june 17 & 18

Big Daddy Wilson, Erja Lyytinen, Eric Sardinas, Boogie Beasts, Justina Lee Brown
Nico Duportal & His Rhythm Dudes, Bourbon Street a.m.m.
NATHANIEL RATELIFF & THE NIGHT SWEATS

2016 - june 23



Sjock 2016
july 8-9-10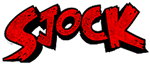 met o.a.
The Mavericks & The Bellfuries


SWING Wespelaar

2016, august 19/21
friday
Mike Wheeler Band (US)
Mike Sanchez (UK)
The Blue Chevy's (B)
saturday
Toronzo Cannon (US)
Jason Ricci (US)
Nikki Hill (US)
Big Daddy Wilson Band (US)
Chris Bergson (US)
Ralph De Jongh Trio (NL)
sunday
Les Generals Jack (B)
Meena Cryle & The Chris Fillmore Band (AT)
Eric 'Slim' Zahl & The South West Swingers (NO)
Nora Jean Bruso & Luca Giordano Band (US/I)
The Music Maker Foundation Blues Revue (US)

Jazzwood
6de editie
(Chartreuzenbos Linden-Holsbeek)
Sofie & band
Loumen
Les Tzigales
OakCity Jazz band (tijdens de change-overs)
2016, 20 augustus
Gevarenwinkel


2016, august 26 & 27
D-TALE (B)
BO WEAVIL (F)
LA BOMBA (NL/US)
TRAVELLIN' BROTHERS (ES)...
SANDRA HALL (US)
CHRIS KING ROBINSON (UK)
SARI SCHORR & THE ENGINE ROOM (US/UK)
SOUTHERN AVENUE (US)
LISA MILLS (US)
FREEBORN BROTHERS (Pl)
DIRT RIVER RADIO (AUSTRALIA)
Jazz At Home - Edition 12
Jazz Swingt
(Mechelen)
2016, september 10-11